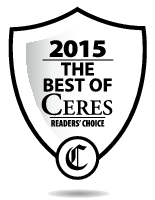 At Kidz, it really is all about creating a safe and enjoyable learning environment for the kids. We know that you have choices when it comes to preschool providers. So we wanted to share with you some important questions you should ask any provider as recommended by the California Department of Education, which states that preschoolers need room to run, jump, climb, and socialize.
Look for a provider that can expose your child to books, toys, art, music, and "share time," which will help him and her prepare for school without pushing too much.
Questions you should ask:
What is the preschool daily schedule?
Do the providers interact with the children and stay close to observe them?
Do the providers get down to the level of the child? Is eye contact being made?
Do the children respond in a positive way to the providers?
Do you see smiles exchanged?
With regard to art projects, does the provider believe that process or product is the more important?
Are there creative materials for pretending so that the children can use their imagination at all times?
How much climbing, running, or jumping will the children have each day?
Is correct language used?
When are books used? Is there a regular story time?
Is there a balance between active and quiet play?
Is there child-sized equipment?
Are toys stored within easy reach of the children, or must they always ask an adult?
How is toilet training handled?
Are children required to take a nap?
Are children encouraged to help with cleanup?